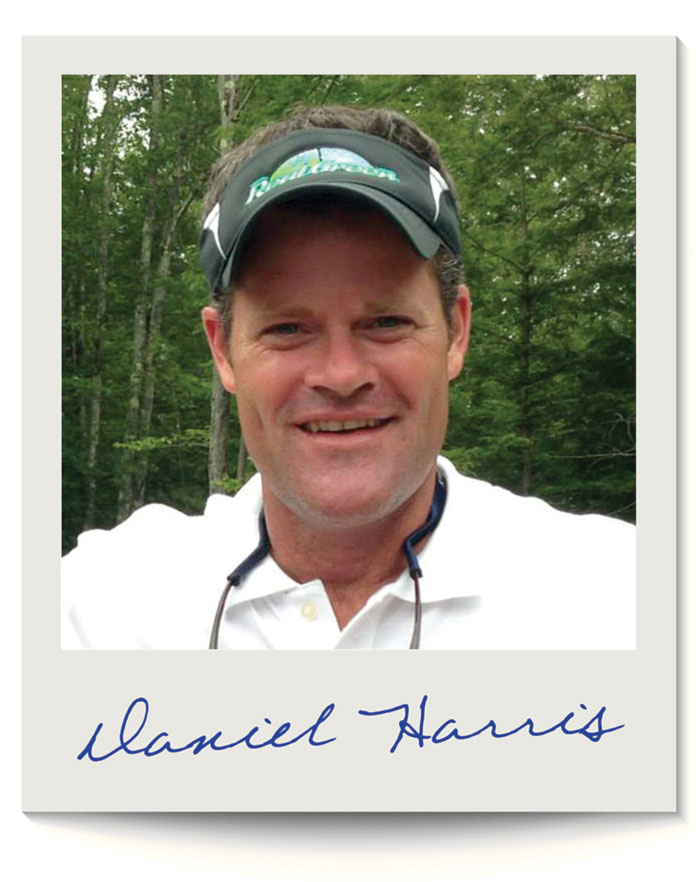 Daniel Harris, owner of RealGreen Services
With an interest in keeping lawns healthy, a commitment to natural methods and an extensive education and background, Daniel Harris is dedicated to serving homeowners in the Lakes Region. His education includes a degree in turf management from North Carolina State University and Horticulture and Agronomy from the University of New Hampshire.
Originally from Meredith, he started RealGreen Services in the spring of 2000 to provide Lakes Region homeowners with the opportunity to have a "golf course" standard of care and attention for their own lawns. Because the Lakes Region has a green season and a white season, Dan made RealGreen a dealer of Ice B'Gone Magic. This environmentally friendly melting product clears snow and ice with minimal impact on lawns and easier cleans up easier than sand.
Like many people, Dan's eyes were opened to the danger of chemicals in the landscape once he started his family. As an avid outdoorsman, he also knew that lawn treatments in the Lakes Region easily spread to the greater environment. The next step was to take RealGreen natural, offering organic alternatives to chemical-based treatments. Now RealGreen clients have access to Dan's preferred treatments — natural and organic ways to keep turf healthy and green, with minimal synthetic ingredients — so they can kick off their shoes, let the kids and pets play, and enjoy their lawns.